Sit For Long Periods Of Time In Complete Comfort!
Sitting for long periods can cause great discomfort, especially with an unsupported pelvis. This can often result in lower back pain, fatigue, incorrect sitting posture and even poor blood circulation.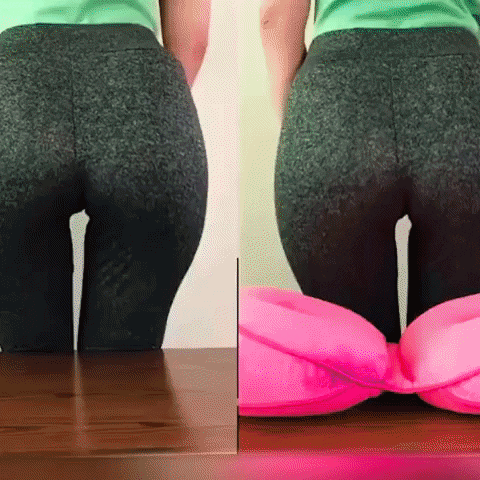 For this reason it is important that you use chairs or other sitting aids, that will keep you comfortable and supported all the time. Introducing our ComfortAid™ Ortopedic Seat Cushion!
This is by far the best cushion i have used, i'v suffered with back problems from long hours at my desk and i must say this really helps. Very happy! -

Abbie. M 
 Benefits
✅ Relieves Pelvic Stress: Double O-shaped hollow design helps relieve stress on the back and spine even after long periods of sitting.
✅ Corrects Postural Imbalances: The pillows V-shaped design allows the back to stretch naturally and straighten out, preventing habitual hunchback and back ache.
✅ Helps Relieve Pain: Everything from Back Pain, Tailbone Pain, Prostate and Hemorrhoidal pain, aswell as  Arthritis, Post Surgery, Injuries, and Pregnancy. 
✅ Versatile: Use your ComfortAid™ Orthopedic Seat Cushion in the car, office, sofa, kitchen, or any chair you will be sitting on for long periods.
✅ Easy To Store: The pillow can be conveniently folded and stored anywhere.
How Does It Work?
The ComfortAid™ Orthopedic Seat Cushion features a dual-shaped ergonomic design recommended by orthopedic surgeons for the treatment of acute pain by alleviating pressure in strategic areas. By evenly distributing your body weight, it offloads pressure from the spinal pelvic discs, allowing you to sit upright, naturally, without pain.
Specifications:
Type: Seat cushion
Filling: Memory Foam
Size: 16.5″ x 11.8″ x 3.9″ / 42 cm x 30 cm x 10 cm
Order yours today and experience un-compromised comfort wherever you are! Currently 30%-OFF and FREE shipping worldwide! Click BUY IT NOW.
Shipping & Guarantee:
We offer free tracked worldwide shipping on all orders, all orders are processed within 48 hours 
All orders come with a unique tracking number which you can track directly from our site.
On top of PayPals buyer protection policy, we also have a full 30-day money back guarantee to ensure customer satisfaction.